Larksfield Foundation Trustees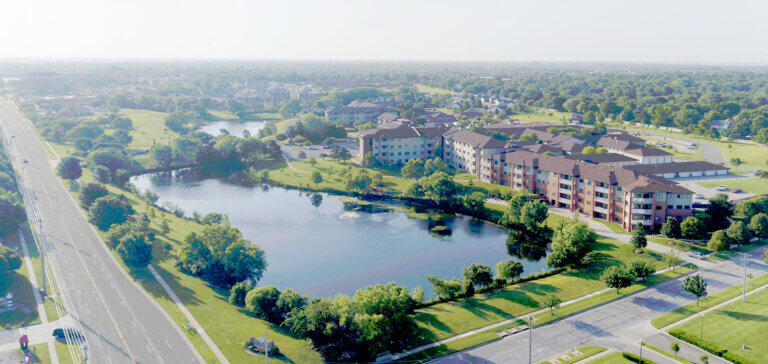 Meet the Board
Our trustees are passionate about serving their community and enriching the lives of older adults.
Stirred by the past and enthused by a powerful opportunity to impact the Wichita community now and in the future, our Board of Trustees look forward to joining hands with you to make a difference for the future and lead the way to provide a transforming experience in aging well.
Jill Casado

Chair

Mike Hambley

President/CEO

Michael Griffin

Treasurer

Chuck Clark

Shannon Braun

Vida Adamek

Connie Dietz

Susan Hill

Brett Parise

Dena Holtz

Secretary

Steve Yager

Trish Brasted
Jill Casado
Chair
Jill retired in 2020 after thirty-eight years with several Kansas Banks, most recently INTRUST Bank, N.A. She worked in trust administration, investment, and compliance areas of the bank. She has a B.A. and J.D. from The University of Kansas.
In addition to professional organizations and an active family life, she has enjoyed serving as a volunteer on non-profits. Board memberships include Communities in Schools (now The Pando Initiative) and the South Central and Southeast Kansas American Red Cross.
Mike Hambley
President/CEO
Mike grew up in Kalamazoo, Michigan. While participating in a high school youth group, he found his calling helping seniors. He later became a pastor, and the strong faith of older adults inspired him to make a career out of serving retirement communities. In particular, Mike enjoys cultivating the impact of the community narrative on the growth and inspiration of individuals living within each community.
Mike holds Master of Divinity and Doctorate Degrees, as well as an MBA. He has previously served as an Executive Director, President and CEO of Continuous Care Retirement Communities (CCRC's) throughout the Midwest and the South.
With more than a decade of leadership experience, he guides our organization in supporting the lives of Seniors. For Mike, serving residents means engaging in good conversation, sharing laughter, and helping them age healthfully and successfully.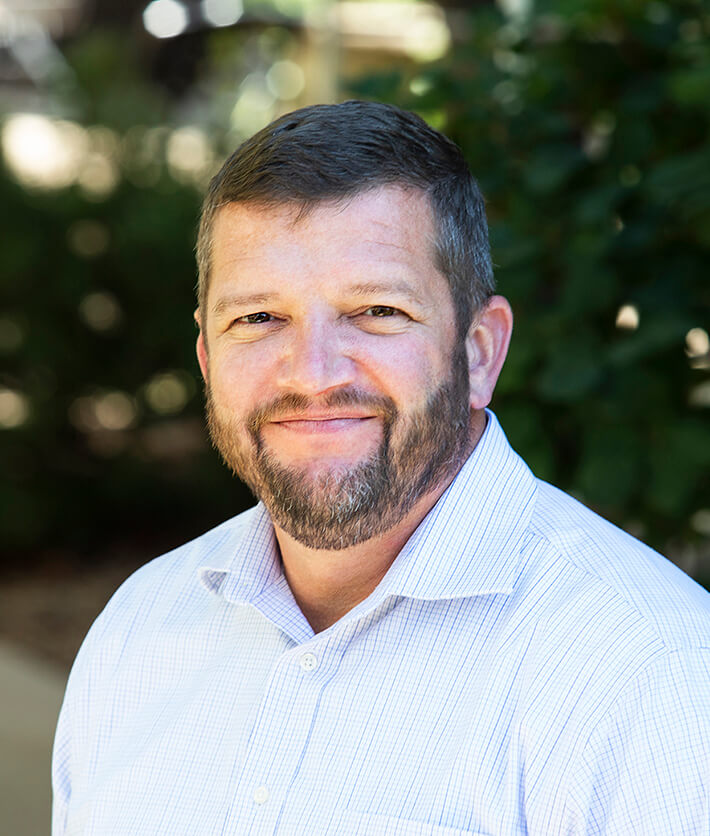 Michael Griffin
Treasurer
Michael is a hands-on seasoned professional with over 30 years diverse experience ranging from a combat medic in the Army to his current position as the Chief Financial Officer. He has his MBA from Holy Family University and is a Certified Public Accountant (CPA), Nursing Home Administrator (NHA), Personal Care Administrator (PCA) and a Certified Professional in Aging Services Risk Management. He is also a graduate (Fellow) of the LeadingAge National Leadership Program and the LeadingAge Educator Program. Over the years Michael has also served as the
Treasurer on the LeadingAge PA board and an Adjunct Professor at Holy Family University and Gwynned Mercy University.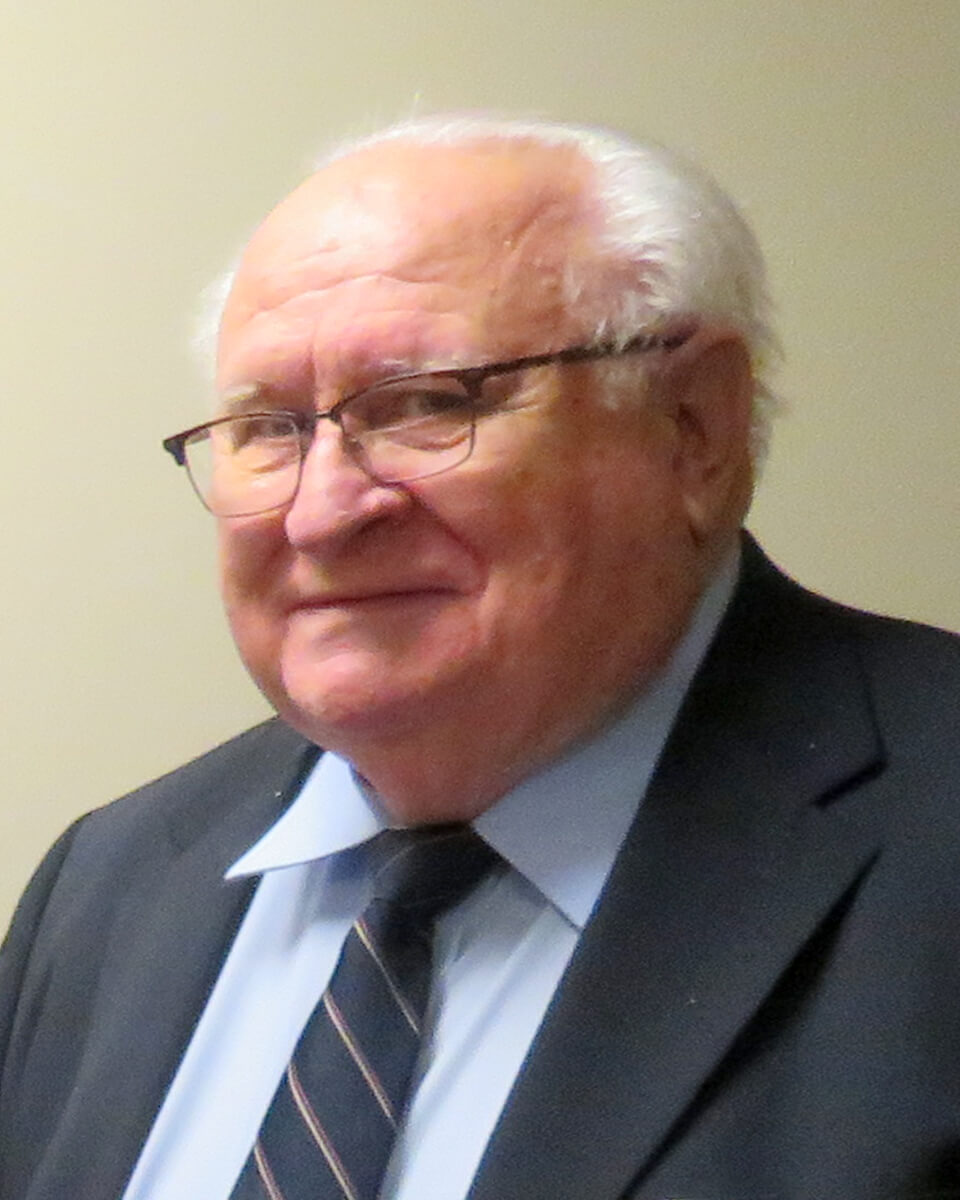 Chuck Clark
Charles (Chuck) Clark retired from Conoco Inc. after 35 years of working for the upstream Research Department. During his working years he held various research and management positions. His final responsibilities were Director of Production Research. He holds over 25 patents related to the drilling and production of petroleum hydrocarbons. He directed research in the UK, Norway and the US and was responsible for the application of the research results around the world in various Conoco production facilities both on and offshore. While working he was also a member of the National Board of Directors of SPE (Society of Petroleum Engineers) and a member of the SPE Foundation. Chuck also was chairman of the national SPE annual convention in 1983. Upon retirement he became involved in being an advocate for senior Oklahomans. He and his wife helped develop a senior center in their local community. He also organized the building of ramps for physically challenged community residents, helped with transporting seniors to medical appointments and funded travel for others through RSVP (Retired Senior Volunteer Program). He then became a representative on the Oklahoma Aging Services Advisory Board and was Vice President and President of that organization. Following that he became a member of the Citizens Advisory Board for the Oklahoma State DHS Department. He has received numerous awards for volunteerism from the State of Oklahoma and the local community. Chuck was also a member of the State Planning Committee for the annual Aging Symposium in Oklahoma.
Chuck is presently a resident at Larksfield Place and is involved with the Residents Council and Strategic Planning Committee, as well as being a member of the Larksfield Foundation.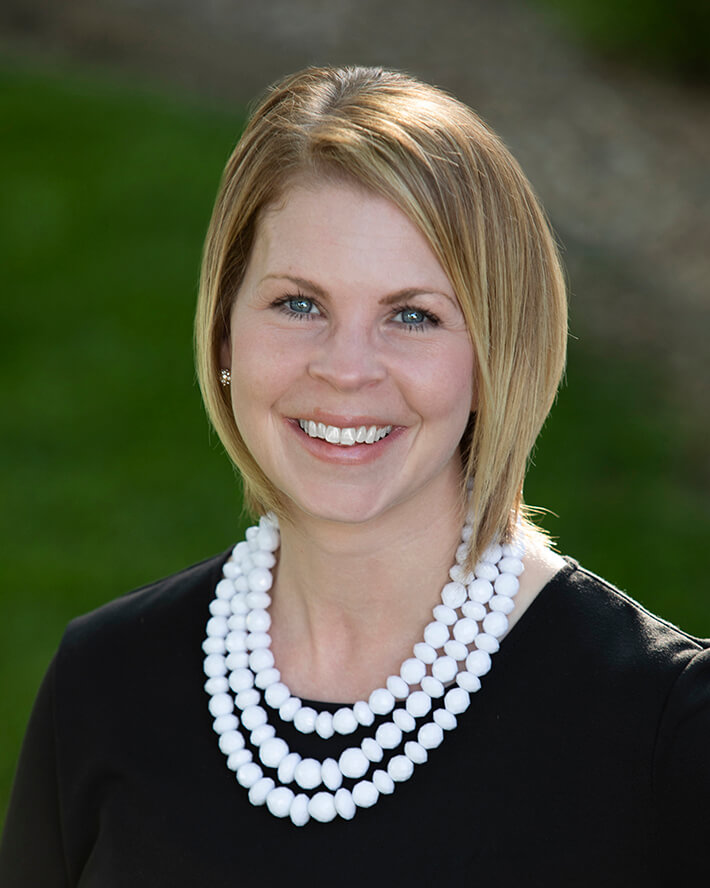 Shannon Braun
Shannon is a shareholder at the law firm of Morris, Laing, Evans, Brock & Kennedy, Chtd. where she has practiced since 2004. She practices in a wide range of areas including estate planning, estate and trust administration, real estate, oil & gas, taxation and general corporate law. Shannon was raised in Wichita and is a proud graduate of Andover High School. Shannon completed her undergraduate studies at York College in York, Nebraska and received her law degree from the University of Kansas. Shannon and her husband, Andy, met at law school orientation and were married the week after graduation. They have one son who is a student at Andover High School. Shannon has been actively involved in the Junior League of Wichita for many years and mostly recently served as the League's Executive Vice President from 2020-2022. She has also previously served on the boards of the Wichita Women Attorneys Association, Arts Partners, and the advisory board for the North branch of the Wichita YMCA.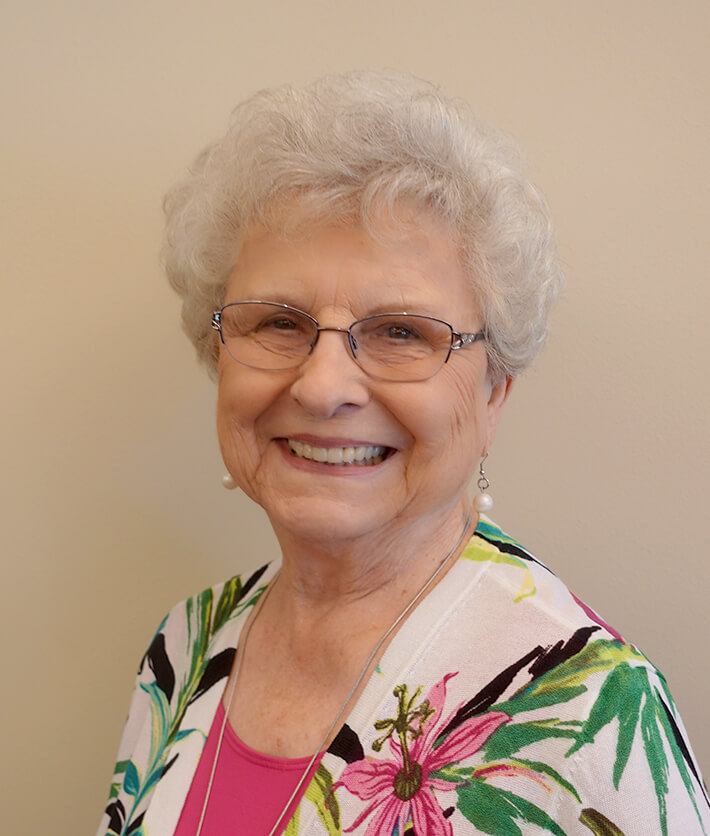 Vida Adamek
Vida grew up a Kansas farm girl. After attending St. John's
College, being a bookkeeper at Hoisington Lutheran Hospital
and a secretary at Fort Hays State, Vida married and had an
outstanding career as a homemaker coupled with community
and church volunteering. She was active in the William Newton
Hospital Auxiliary for over 40 years, and served several times as
an officer of the organization. Significant fund raising events
occurred under her leadership. Vida also supervised the
Winfield Meals on Wheels program for a period of time.
Following the death of her first husband, Vida established and
managed the Trinity Lutheran Church Endowment Fund in
Winfield, which has more than tripled in value and provided
funds to remodel and update the church. Vida is a 55 year
member of P.E.O. and has performed responsibilities in all seven
officer positions.
Vida is the blessed mother of two boys and two girls who all live in Kansas and provided 10 grand children.
Connie Dietz
Connie Dietz retired from Wichita State University in 2017 after having served as the Executive Director in the Career Development Center. Before that, she was Director of Cooperative Education & Internships at WSU. She has also been the Executive Director of the Business Education Success Team Initiative of the Wichita Chamber of Commerce, a partner in Dietz & Dietz Home Furnishings Sales Team and an elementary school teacher in the Wichita Public Schools.
Her community service includes serving as the Wichita Board of Education President four times, former President of League of Women Voters in Wichita and graduate of Leadership Wichita and Leadership Kansas. Currently she is a member of Pine Valley Christian Church and Facilitator for their Worship Spirit Team. She is a member of the Assistance League of Wichita and served as VP of their Philanthropic Programs for two years. She is also a member of the Board of Trustees, Wichita State University and member and Chair for the Board of Directors of Larksfield Place. In 2013 she was recognized by the Wichita Business Journal – Women in Business and in 2014 received the Alumni Recognition Award from Wichita State University Alumni Association.
Connie has a BA and MA in Education, both from Wichita State University. She is married to Philip K Dietz and has two adult children and three grandchildren.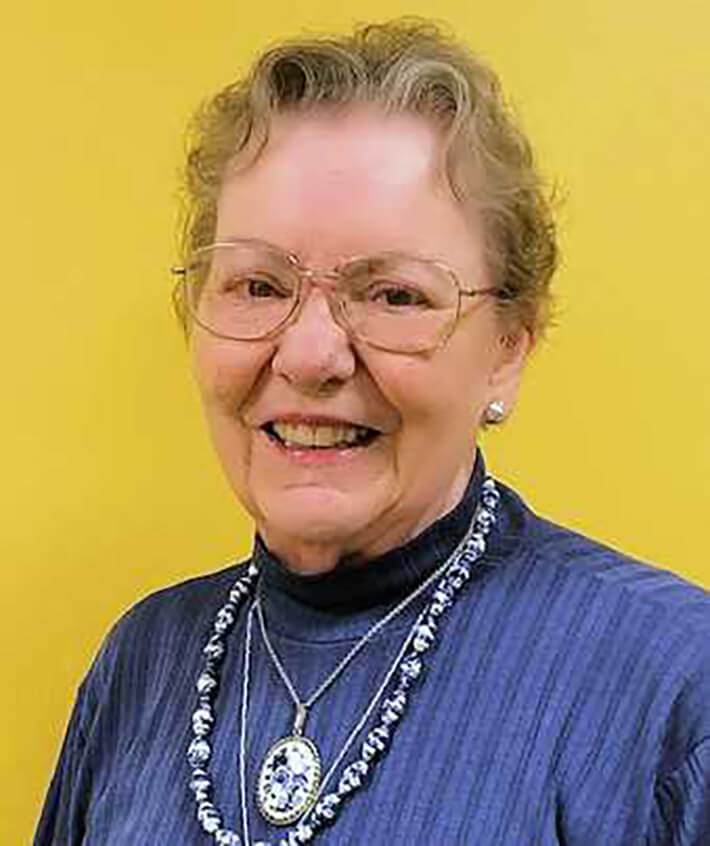 Susan Hill
Susan was born in Toronto, Ontario, Canada. She lived in Ontario through childhood and later lived in Florida, Mississippi, Texas and Missouri, settling in Kansas in the late 70s.
Susan trained formally as a theoretical mathematician receiving her master's degree from Mississippi State University with continued studies at the University of Houston. After teaching college mathematics for several years, she switched to computer science as her profession. She has worked for aircraft companies outside of Kansas and, after moving to Kansas, worked for NCR in Wichita and The Wichita Eagle, retiring in the mid-90s as the Eagle's Technology Director.
Susan and her husband, John Howell, began building websites in the late 90s and, with support from Boeing and the Kansas State Library, built more than 300 websites for small Kansas communities. The Howells also held 50 workshops around the state training residents to maintain their own websites.
For five years Susan created and produced the publication, Kansas Traveler, which covered issues of interest to travelers living in and visiting Kansas.
As a resident of Larksfield since 2013, Susan worked with other residents and staff to create Larksfield's first online portal for residents known as the Larksfield Residents Portal which later was replaced by TouchTown.
Susan has served on several Wichita-area boards including Botanica, Wichita Area Technical College (now Wichita Tech) and most recently The Active Age. At Larksfield, Susan was elected to the Resident Council and served as President and later in the Portal (Communications) position on the council.
Susan's husband John died in 2017 and she married Larksfield resident Bob Hill in March 2020. She has one child, son Rob Howell, who is a fiction author.
Brett Parise
Brett A. Parise has 25 years of senior healthcare service, having operated senior care in over 20 states in many different facets. He has been the CEO and managing partner for various companies and is currently the CEO of Summit Care, Inc. He has extensive experience in both operations and ownership in CCRCs, Hospice, Home Health, Inpatient/Outpatient Therapy and Ambulatory Services. As an active member in the Not-For-Profit community, he is currently on four Not-For-Profit Midwest community boards: Meadowlark Hills Retirement Community, Villa St. Francis Nursing Center, Evergreen Communities and Larksfield Place.
Brett is also very passionate about and a contributor to Big Brothers Big Sisters of Kansas City and Operation Breakthrough. He recently broke ground on his newest project in Wichita for development of a 24-bed geriatric psychiatric hospital. Brett holds a bachelor's degree from West Virginia University and is a member of Leading Age Kansas.
Steve Yager
Steve is the principal and founder of Kirby-Yager Financial Group, where he is a Registered Representative and investment advisor representative with SagePoint Financial, Inc. Since 1971 he has provided comprehensive financial planning services and asset management with a personal approach, catering to a client's specific needs. He earned his CFP in 1988 and today he works with his son to provide a full-service financial planning operation.
Born in Colorado, he has lived in Wichita, Chicago, Kansas City, and Omaha, and back to Wichita where he has been a resident since 1973. Married with two children and four grandchildren he enjoys family activities and sporting events. He is an avid tennis player, fly fisherman, traveler, and can often be found at his lake house.
Steve's passion for family, life and helping his clients live their best lives has also led him to participate actively and serve in leadership roles in several community and church organizations.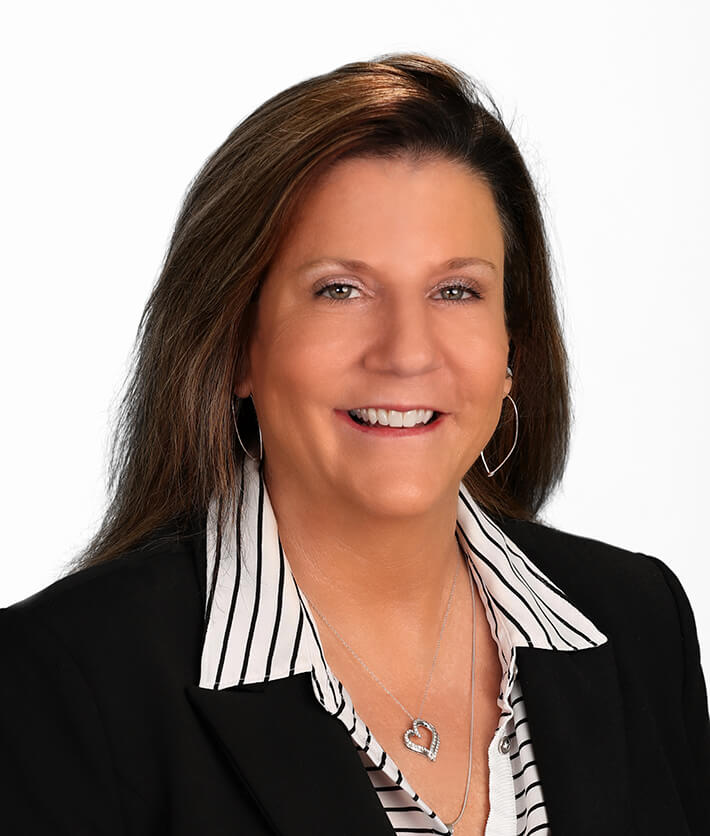 Trish Brasted
Trish Brasted, entrepreneur, ecosystem builder and active angel investor serves as President & COO of Entrepreneurial Growth Ventures (EGV), a newly created business unit of NetWork Kansas. EGV was created with the acquisition of Wichita Technology Corporation, and Wichita Technology Ventures, (WTV), where Trish served as CEO for the past 25 years, to continue to expand and enhance the entrepreneurial ecosystem and serve high-growth entrepreneurs in the region.
Trish has a long history in finance and entrepreneurship and understands the risks entrepreneurs face, the courage it takes to start a new venture and the process of growing a successful organization. Under her leadership, her team has assisted hundreds of entrepreneurs, invested seed capital dollars in more than 75 technology companies, representing 100 patented technologies in diverse technology areas such as advanced materials, manufacturing technology, biotech, broadband and telecommunications, proprietary engineering services, consumer products, information technology, and software solutions.
Trish is a CPA, earned her bachelor's degree from Wichita State University, and her master's from Baker University. She is a frequent speaker on accessing venture capital and angel investing and serves on the boards of several private technology companies.